We are looking for: Future-builders, solution-finders and re-thinkers.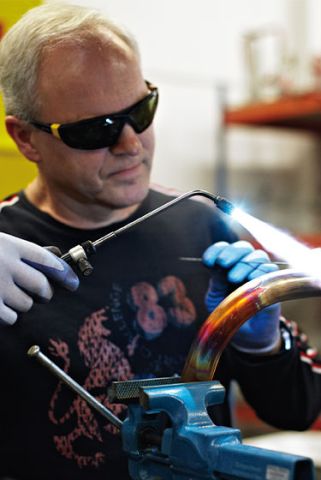 Our industrial professions.
This is where you can see what we as a company can do for our customers: organizational professionals, technical specialists and multi-talents in our industrial functions work to manufacture, deliver and put into operation innovative products of the highest quality for our customers. With irrepressible motivation. Every day.
Successful together.
We plan highly complex systems for our customers that are tailored precisely to their requirements. But as soon as the planning is complete, it's time to roll up our sleeves. Then we bring to life what could previously only be imagined "on paper". "Keep it simple" is our guiding principle. That's why we're looking for precise enablers, skilful implementers, constructive critics, tireless pathfinders and motivating tacklers to accompany us on our way to a sustainable future. Will you join us?
APPLY NOW
Our commercial departments.
Logistics
Printing Center | Production Logistics | Goods Receiving | Central Warehouse | Customs & Shipping
Production Engineering
Facility Management | Work Preparation | Tool making

Production
Sheet metal production | Powder coating | Soldering center | Tube bending center | Heat pump production | Commercial cooling production | Medical cooling production | Industrial/project production
Field service
Service Dimplex | Service Riedel Kooling
Your new colleagues are already looking forward to meeting you!
Energy revolution is here and we are producing energy-saving heat pumps, cooling solutions and ventilation systems from dawn to dusk. Now all that's missing to hit the ground running is you! Check our job ads now for open positions - we are looking forward to receiving your application!
Our goal? Your success.
Careers at GDD.
We firmly believe that we can only be successful together. Each and every one of us is important. That's why we work together to shape your career path at Glen Dimplex in the way that best enables you to succeed. Whether that's a career with management responsibility or specializing in your personal favorite field. Or whether mobile working or a flexible working time model - if the job allows it - creates freedom when other commitments temporarily demand your attention. And if there are new challenges ahead, we'll work with you to develop a plan for professional development. We promote people. Individually.
Frequently asked questions.
Our industrial employees work in one, two and three shifts. Employees who are assigned to the shift system have a weekly change of working hours.
Overtime worked is automatically accumulated in your hourly account and can be converted into time off in agreement with your supervisor.
Our commercial employees receive a 25% night and overtime bonus as well as a 50% Sunday and holiday bonus. 
We offer a wide range of opportunities to gain further professional qualifications. No matter if you want to become a master craftsman or if you want to deepen individual qualifications - we are happy to support you individually and tailored to your personal situation.
Our industrial employees can join our moving break at any time or register for preventive medical check-ups as part of our company health management program. In addition, we offer a variety of opportunities for relaxation and healthy nutrition.
Personal contact.
We are searching. For you!
Melanie Bloch-Schönthier and Lisa Hirschmann are looking for people who want to make a difference and enjoy contributing to the future of our planet every day. They will be happy to answer your questions by mail ([email protected]) or by phone (M. Bloch-Schönthier +49 9221 709-8334 | L. Hirschmann +49 9221 709-8482).