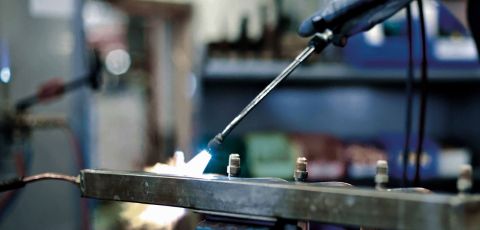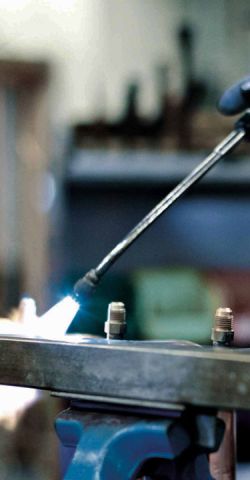 Our aspiration. Highest quality
Quality is the sum of numerous factors
One of the most important factors is experience. And there's no substitute for it. We have been designing, developing and optimising refrigeration circuits for more than 40 years. And thus ensure the highest quality.
Quality at Glen Dimplex Deutschland doesn't start with the delivered product; it defines the entire value chain: from the initial idea, implementation of the design and selection of raw materials, through to the suppliers, the training of the processors and recycling.

The quality of our products, processes and services undergoes regular testing and continuous improvements through an integrated Quality Management System. Procedural implementation is documented in our process landscape. Our consistently high quality is confirmed by regular audits by our customers and certification according to DIN EN ISO 9001.

We are rising to the challenge of comprehensive and sustainable environmental protection.
Sustainable environmental protection is deeply rooted at Glen Dimplex Deutschland. We use our economical, ecological and social expertise to minimise the potential impact of our commercial activities for both man and the environment. Environmentally-friendly production processes, as well as modern, reliable products with economical energy consumption are at the heart of our know-how.
With regard to environmental protection, we continue to place great importance on qualified education and training for our employees, to ensure that they can make a competent and responsible contribution to continuously improving environmental protection within the company. We also seek open dialog with customers, contractors and the public in all matters relating to environmental protection.
Responsible environmental protection is a key requirement for ensuring the success of a company today. Our measures for environmentally-friendly organization include the production processes, as well as the entire product range and also take into account the entire product life cycle, from the use of raw materials, product development, production and product usage, right through to disposal and recycling. We act in accordance with the valid legal obligations.
Energy policy
At Glen Dimplex Deutschland, we have pledged to reduce our energy consumption over the long-term and increase our energy efficiency in an ongoing improvement process.

We also regularly check that:
The necessary financial and structural requirements are in place.

All employees are involved in implementing and carrying out the energy management system and all responsibilities are defined.
Relevant legal obligations and other requirements are taken into account.
A regular assessment is carried out with regard to energy efficiency, energy usage and energy consumption.
Programmes to support energy efficiency are implemented.
Energy-efficient products and services are purchased, which help improve the energy-related performance.
The results are measured and checked in a regular audit.